In honor of the men and women who have died while serving in the military.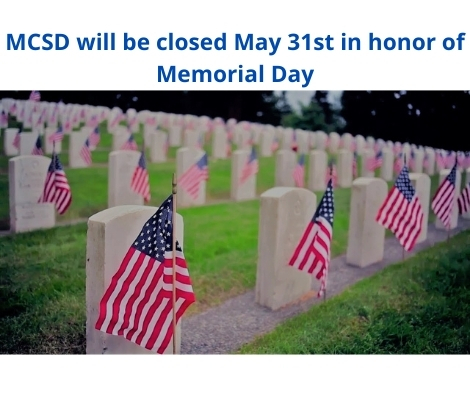 Red Cross Lifeguard Training - 15 years and older. Free for MCSD students!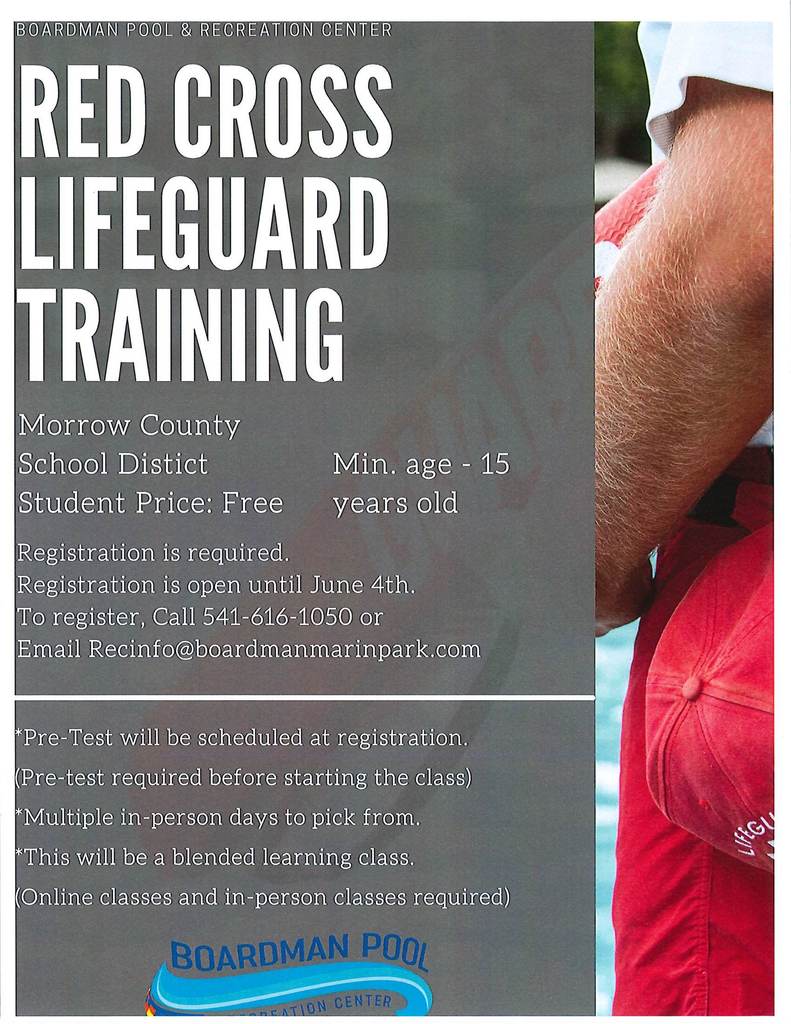 Group Swim Lessons - free for MCSD students!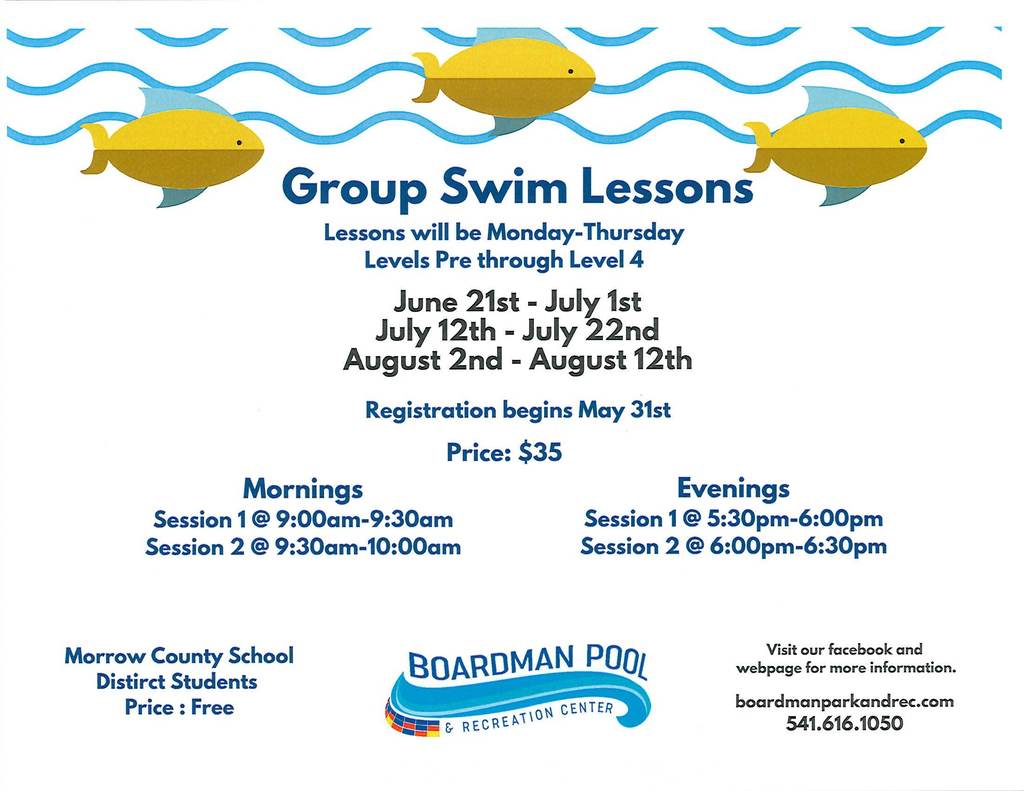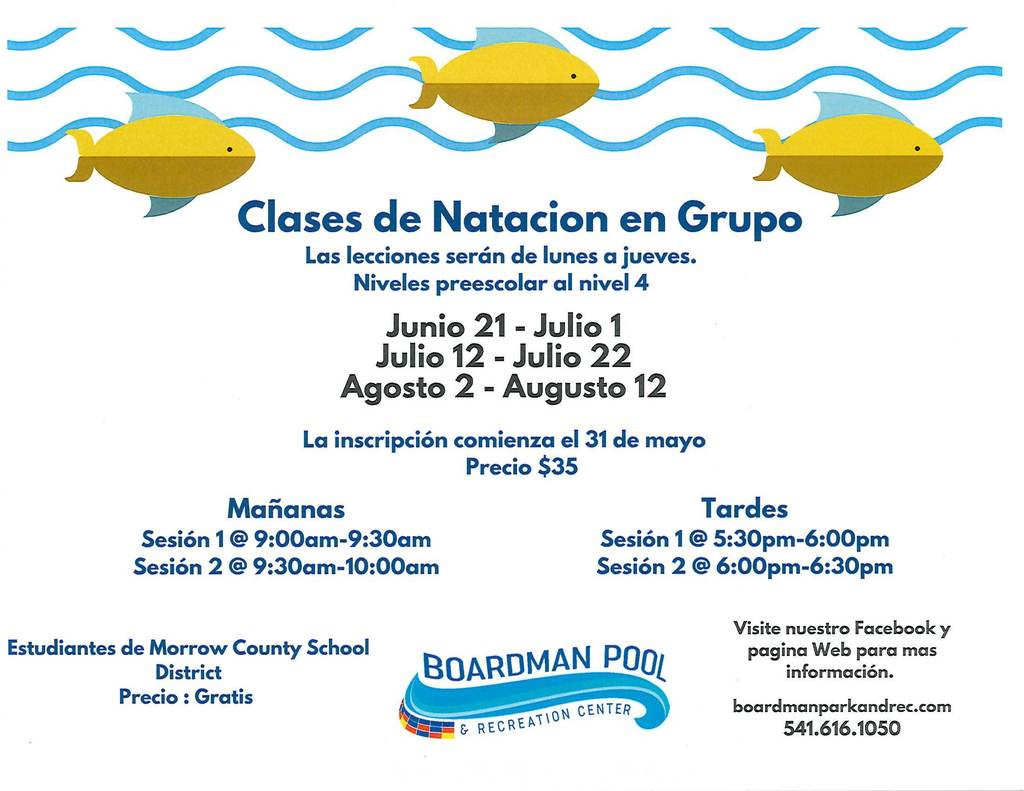 Babysitting Training opportunity! Open to all students ages 11-15. Free for MCSD students!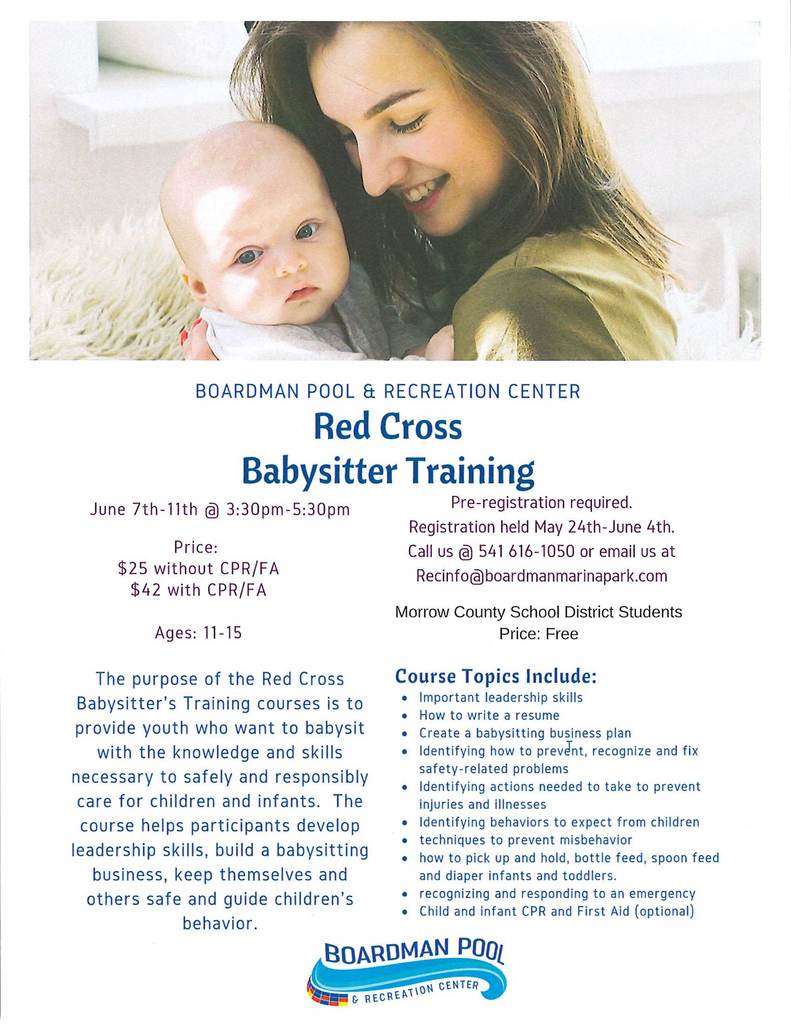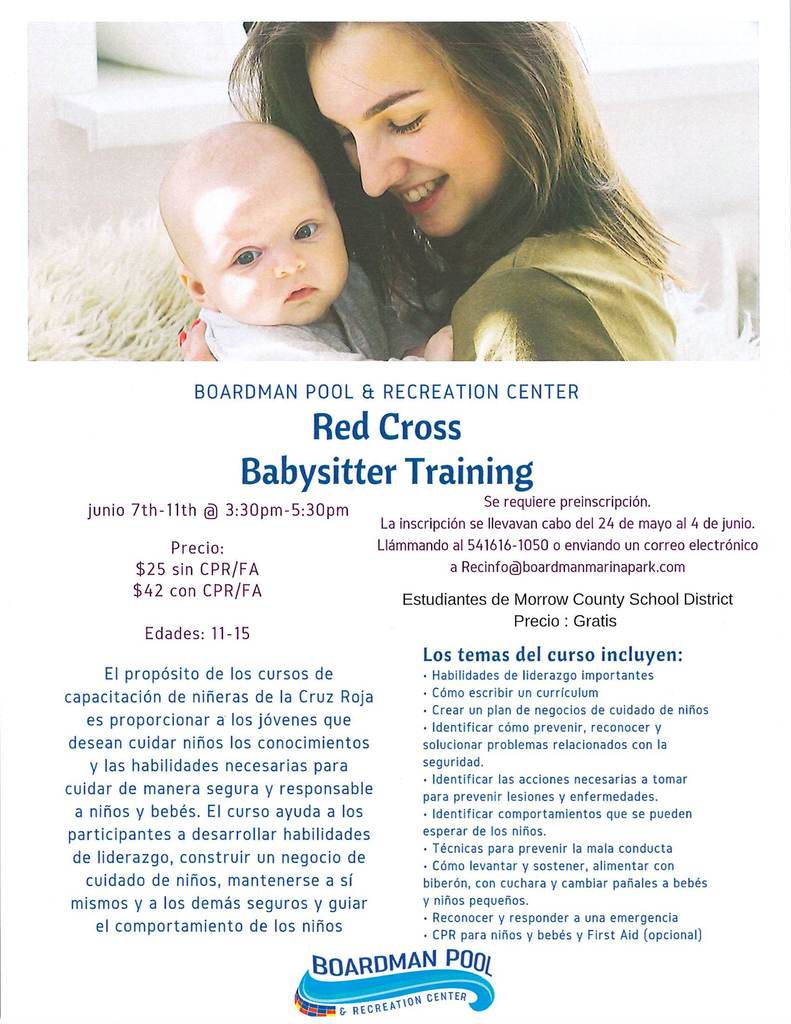 Opportunities for students 12 years and older to start getting their COVID-19 vaccines through Morrow County Health Department.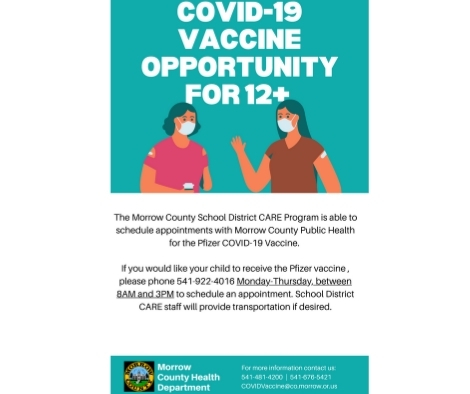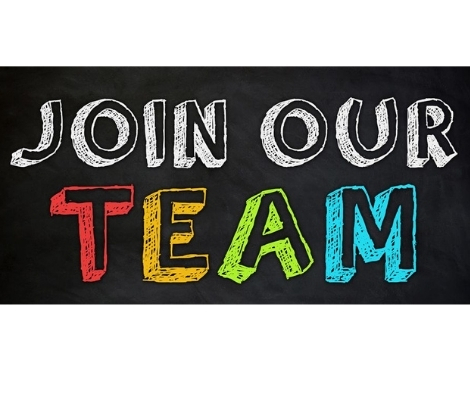 MCSD has the best teachers!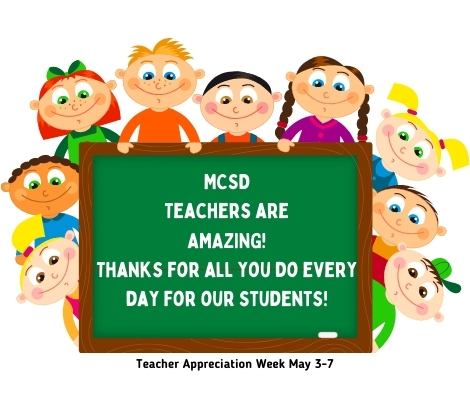 Beginning Monday April 26 students who are late to school will begin receiving tardy slips and will be assigned detention. If you are experiencing unforeseen circumstances please contact the school at 541-922-5551.

Happy Administrative Assistant Day! Our office staff are amazing!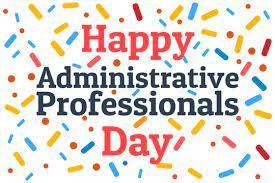 Kindergarten Roundup is coming! MCSD will be hosting pre-registration and meet and greet sessions at all three kindergarten sites May 3rd-6th. Please visit your community's elementary website for details!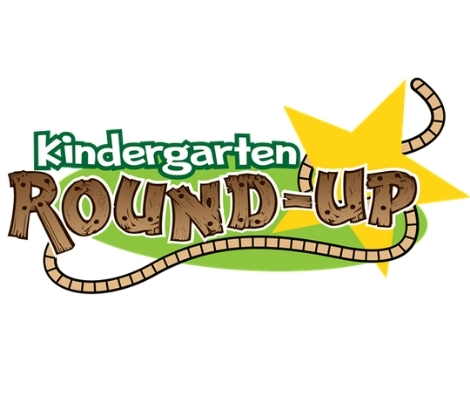 We are hiring! Please visit our website for a complete job listing and application links!
https://www.morrow.k12.or.us/page/employment
Music Teacher - Windy River Elementary K-12 Grade Music/Band Teacher - Heppner Schools Innovative STEM Lab Teacher - Morrow County School District Life Skills Special Education Teacher - Morrow County School District 1st Grade Teacher - Sam Boardman Elementary School 2nd Grade Teacher - Sam Boardman Elementary School Computer Technology Teacher - Irrigon Jr/Sr High School ELD Teacher - Irrigon Jr/Sr High School JH Language Arts Teacher - Irrigon Jr/Sr High School Substitutes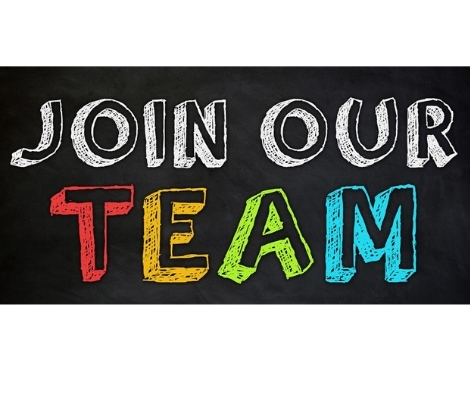 In-person school resumes on April 12 at 7:25 am. The district will no longer be offering distance learning in its current format. If you have questions please see the letter on our website or give us a call at 541.922.5551.

There will be a High School Track meeting in Ms. McCarty's room on Monday April 5th at 4pm. If you are interesting in participating in high school track, please be there! Students only, please.

There will be a meeting for all high school girls interested in playing softball at 3:00pm on Thursday, April 1st, in the library. Please have your student attend if they plan on playing!

Effective 3/19/21 MCSD will no longer be doing meal delivery. Children that are doing online learning are still able to pick up meals at each school building each school day from 8 am to 12 pm.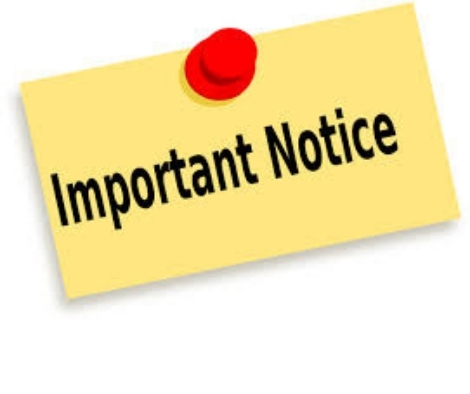 Dear Parents/Guardians and Students of Irrigon Jr/Sr High School, The 3rd quarter is coming to an end on March 18th. When we return from Spring Break we will have more changes to our in person hybrid learning plan. Currently students have been rotating to 2 classes per week if they were to come in person. Beginning after spring break, on March 29th, students will be rotating to ALL classes. On Monday, March 29th, students will arrive at school and report to their 6th period class, when the bell rings they will go to their 7th period class, etc. We will still continue to have the same in building class schedule, with school beginning at 7:30 and ending at 11:30. This is an exciting change as students are now able to be in the classroom of each of their teachers to learn in person. We can't thank our staff, students and parents enough for their flexibility over the multiple changes over the last year. For students attending in person this allows them to work with each teacher every day. We will still be offering Comprehensive Distance Learning for students who do not attend in person, however we highly encourage students to attend in person at this point, if at all possible. If you have any questions please feel free to reach out to us. Have a wonderful day!


Seniors – attached is the link for the Carl Troedson Scholarship. This scholarship is available only to Morrow County graduates, and numerous awards are made. Every senior should apply! *The deadline is April 1. Here's the application -
https://www.csascholars.org/troedson/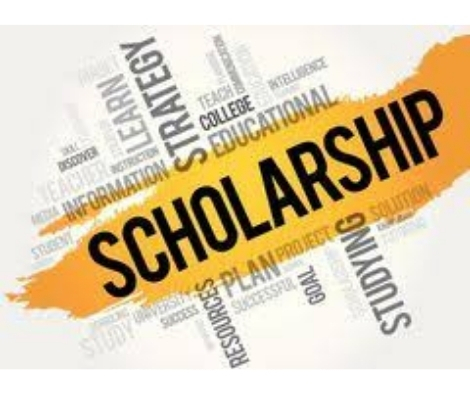 OABE is pleased to partner with MCSD to inform Spanish speaking families about these parent meeting opportunities. We believe these opportunities will add value to our Spanish speaking parent groups by providing additional support to their needs. As well as building collective efficacy amongst the group. The next scheduled parent meeting will be on February 26th from 7:00 - 8:30 p.m. The guest speaker will be Professor Martin Davila. He is originally from Zacatecas Mexico and he is here as an exchange teacher. Currently he is working as a 4th grade DLI teacher in Canby Oregon. The theme will be, "Padres Activos en la Educación de sus hijos" Parents Actively Involved in their Children 's Education. If you have any questions please feel free to contact: Vicky Aguilar at
vicky@oabe.org
Antonio Ramos,
antonio@oabe.org
David Jaimes,
Dje291980@gmail.com
Araceli Farias,
farias@gresham.k12.or.us
Join Zoom Meeting ⁨
https://bit.ly/cafecitofamiliaOABE⁩